Sea-Inspired Versace Bags & Shoes For Spring/ Summer 2012
Versace shoes and bags from Spring/ Summer 2012 collection were inspired by sea theme. Sea fauna prints as well as iridescent colors became distinctive features of the collection which looked very womanly and beautiful.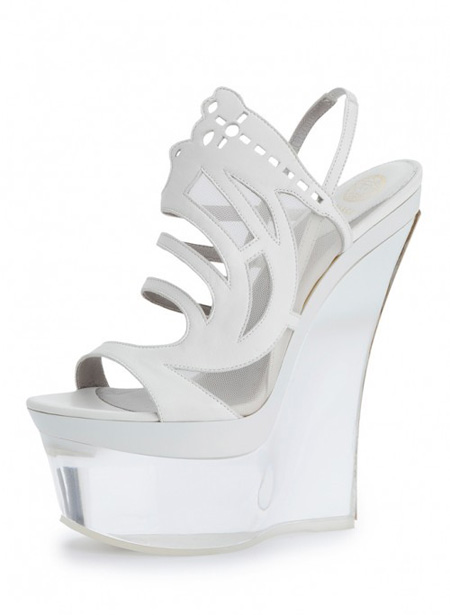 Versace collection was one of the most noticeable of all Spring/ Summer 2012 designer ranges. Sea-inspired it featured pieces in iridescent colors with sea shell and star prints. Shoes and bags were designed with the same theme in mind.