fashion :kim kadishian styles for spring- summer 2012
KIM KARDASHIAN LOOKS AMAZING IN DIFFERENT STYLES
Kim wore a pair of Rachel Zoe's " Angelica " wide leg pants. She paired the pants with a what appears to be a silk red blouse by Equipment. Kim finished the look with her favorites a pair of Christian Louboutin " Lady Daf" pumps and her Hermes Birkin bag.
Kim looks fresh, cute, and ready for Spring in a pink-and-leopard tube dress
Kim Kardashian
was clad in
Helmut Lang
asymmetric paper wool top
. She teamed her top with a pair of on-trend blue flared jeans.
The stunning beauty paired
her casual look with a pair of tan shoes. She toted up a stylish
Balenciaga bag
. Kim Kardashian wore beautiful makeup and left her hair loose in straight style.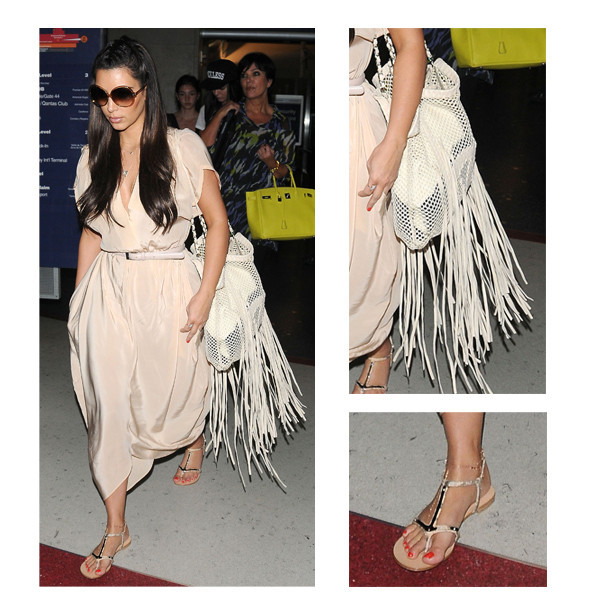 her usual uniform of tight-short-and-high-heeled with a much more casual-luxe look that included a belted maxi dress, ivory fringe bag, metallic sandals and a pair of paparazzi shields (aka over-sized sunnies).
Kim Love the nude shades in the top and belt. And the apricot colored bubble skirt is
the
go to summer skirt. While I'm not sold on the leopard print peep-toe Louboutin's dotting the i on this outfit, it's a very cute outfit nonetheless